Moraira is, without a doubt, a treasure on the Costa Blanca. It is the ideal place for lovers of luxury and the Mediterranean.
In addition to its crystal clear beaches and exceptional gastronomy, Moraira has experienced an increase in demand for luxury villas, reflecting its growing popularity.
When you decide to choose Hispania Homes, you are immersed in a simple and efficient process, supported by a constantly trained team and an excellent network of collaborators.
1. Personalised Property Selection: Your Personal Real Estate Shopper with ABR Accreditation and Luxury Homes Certification
At Hispania Homes, we understand that each client is unique and deserves a service tailored to their needs. That's why we offer a personal property shopper dedicated especially to you. But, beyond simply looking for properties, we strive to deliver quality and excellence.
This is where our ABR accreditation and SIRA's Luxury Homes Certification make the difference.
Luxury Homes Certification is not just a title; it is a reflection of our specialisation in high-end properties.
It is the guarantee that, with Hispania Homes, you will benefit from an in-depth knowledge of the luxury property market and a service that embraces the sophistication and detail that sets it apart.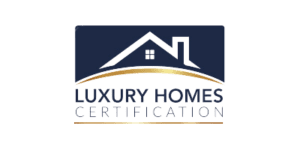 And, although our catalogue is extensive, we know that the perfect villa for you could be elsewhere.
Don't worry, our extensive network of contacts allows us to arrange viewings even with other agencies, ensuring that you will always find your ideal home with us.
2. Comprehensive Legal and Fiscal Advice
Buying a property is actually much more than just selecting or choosing it. At Hispania Homes, we guide you through every step. From financing options to covering legal and fiscal areas.
In addition, our clients frequently praise our after-sales support, ensuring a smooth transition to their new home.
3. Expert negotiation
Buying a villa in Moraira is a property investment for life. That's why, at Hispania Homes, we value your investment. Our team, with members with years of experience, has perfected the art of negotiation.
In this respect, Hispania Homes offers you an advantage. Our knowledge of the market and our network of contacts are your allies. Whether you are looking for favourable conditions or the best price, you are in the right place.
Contact Hispania Homes
We help buy dreams or sell up to make new life projects a reality. Real estate solutions in Costa Blanca
Buying a villa in Moraira is a big step. You deserve the best.
Hispania Homes doesn't just sell properties. We offer experiences. As your personal real estate shopper in Moraira, accredited as ABR and Luxury Homes Specialist, we accompany you every step of the way.
Your dream of owning a villa on the Costa Blanca is closer with us.